I have been burning money like hell lately. Dropped by the Robinsons Place sale in Ermita and the impulsive shopper in me just broke loose. I think i spent half a months allowance on new shirts, jeans, slacks, ties, gym stuff and shoes. Plus the pasta and the cheesecake i had for lunch.
And after getting home, viewing the last 6 minutes of that FEU massacre, I drove to Makati Cinema Square to burn more money on DVD.
_______________________
Makati Cinema Square (MCS) has a
TON of
new DVD offerings this week. From great classics (
Alfred Hitchcock, Akira Kurosawa
...etc) to Anime (Cowboy Bebop, Bubblegum Crisis, Hellsing, X, Gungrave...etc) to your normal hollywood flicks our friendly neighborhood piracy advocates have it all. And all for 80 bucks each.
Go.
Now.
_______________________
My celebrity sighting for today was Maritoni Fernandez in the DVD mecca. Ironically, this famous movie actress was clutching a bag of pirated DVDs as she passed me by.
Which is fine with me.
The more pirated movies we buy, the less money the movie industry makes, and the less clowns we put in the government.
Im glad the local showbiz industry realizes this :)
_______________________
While actively hunting for some prized finds, I found myself softly chuckling as the person in front of me bought a copy of the "Best of French Erotica" and "The Passion" by Mel Gibson.
Some people just cant seem to make up their minds.
_______________________
Among the stuff i bought from MCS are:
Grave* of the Fireflies
(Angel/Sarah: This better be good! )
City of God
(another movie great)
Rashomon
(Akira Kurosawa samurai flick)
Azumi
(Cover: Sexy Jap chick. Short Skirt. Big katana. Dead bodies. Nuff said.)
BubbleGum Crisis
(Anime Chickflick series)
Kill Bill 2
(Missed this in the theaters)
Van Helsing
(This too)
and
Kagemusha
(I never heard of this, but i just HAD to get it since it was directed by Akira Kurosawa AND produced by none other than George Lucas AND Francis Ford Coppola)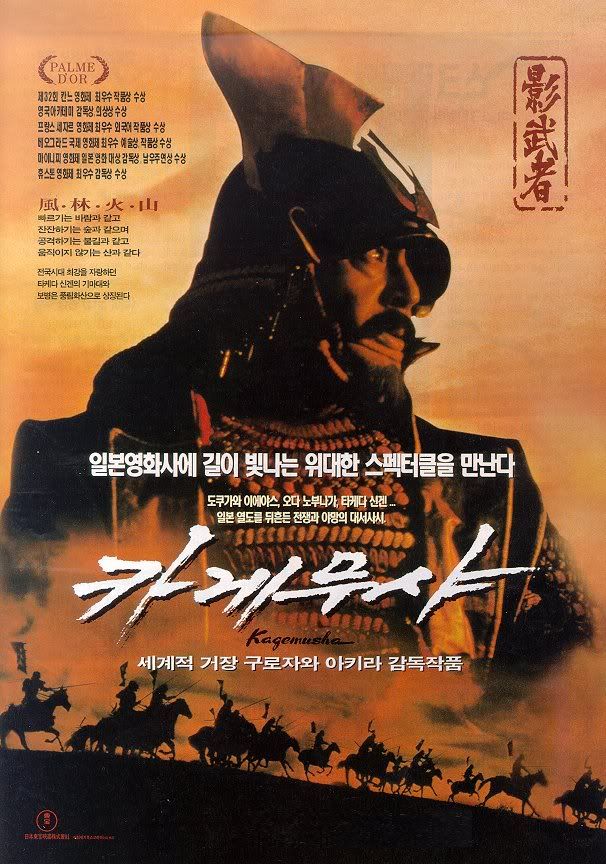 Damn. My next problem is finding time to view all of these within the next few weeks.
Luckily, this weekend depleted my gimmick funds to the point of ensuring I'll be going home earlier the next couple of days...
*yup. it was very GOOD :D Thanks to conrad for pointing out the earlier error