I just HAD to draw this weekend (among other things i did).
I scanned up a couple of images in my sketchpad, tinkered with ol' reliable Adobe Photoshop and guess what I got? :)
________
More on that stupid haircut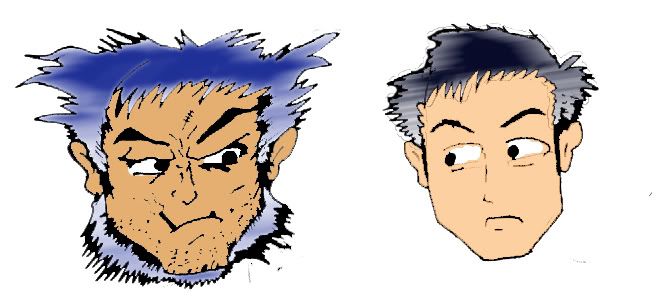 One of these guys has a really bad hair day, and probably just killed someone because of it... and the other is Wolverine.
________
A bit rusty, but then again, it HAS been a while since i played with Photoshop... Or inked a drawing for that matter...
***Update: cant seem to upload the original in a hi-res setting without messing up my template... Arghh. Bear with me while i fix this